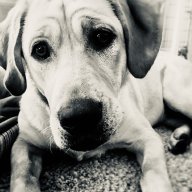 Joined

Mar 19, 2019
Posts

762
Reaction score

395
Location
I could have sworn they had a voltage readout for sensor 1, but I also can't find it in the menu. I guess we just use the lambda reading. Should still go up and down while in closed loop. So, maybe watch those values - I think the range of oscillation is around 0.95-1.05. That very first reading of Bank 1 you posted was a zero, along with a 0% duty cycle on the heater wire. So, seems like there might be a problem there.

Something appears to be up with the bank 1 post-cat sensors, but I would zero in on the pre-cat sensor first. If that bank 1 sensor 1 is not operating, makes it hard to diagnose anything else. I'd also still take a peak at short term and long term fuel trims together for both banks as well.

Fuel rail pressure looks off compared to my last measurements, but my car might call for different pressures. Or your car might be calling for higher pressure to get whatever it wants from the fuel injectors at a given pulse width. Even at that, seems like actual should be a little closer to desired. For reference, I was seeing about 2900-3200 kPa actual and desired at idle (618 rpm) when I last checked (that's on a 2016 scv6).