How did 8 years and 137K miles go by so fast? Can't believe it's time to part with our beloved LR4. Kids are away at college, I now work from home and we have too many vehicles. Sadly, our favorite vehicle, the LR4 is the oldest and has the most miles. This was the best vehicle we have ever owned. Never again will we see such a perfect blend of luxury, safety, visibility, space, power and capability.
If anyone is looking for an extremely well maintained LR4 in very good condition it's here in the classified section:
2013 Land Rover LR4 HSE-LUX model VIN: SALAK2D49DA661428 137,600 miles Causeway Gray exterior Black interior HSE-LUX includes: Xenon headlights Nicer leather Memory seats Refrigerated center console cooler 825 watt Harmon Kardon sound system No rear locker Has low range transfer case...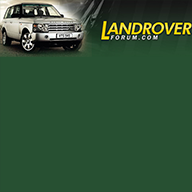 www.landroverworld.org
Most important, thank you to everyone on this forum. It's the most helpful, kind and knowledgeable forum I have ever been part of.