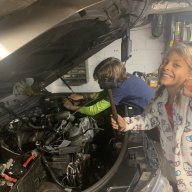 Joined

Mar 21, 2019
Posts

44
Reaction score

35
Location
I've had to rebuild the 5.0 V8 jaguar engine of my 2012 LR4 a few times (yes you read correctly) and have learned a few painful (and embarrassing) lessons along the way that may be of value to someone rebuilding the engine.
The truck did not run when I purchased it unseen. All I knew is it had one owner, cranked but would not start.
1st mistake: Know the common faults of the truck. Don't assume it's the fuel pump if it cranks but wont start. The truck has three fuel pumps. I replaced the primary fuel pump in tank first, then the two high-pressure fuel pumps on bottom right of engine. Still no start.
2nd mistake: Stethoscope rod stuck in cylinder 1. Know the common faults. The truck needed a timing job. These engines are notorious for timing chain tensioner failing prematurely. When trying to determine TDC, don't use a rod…it might get stuck and you'll have to pull the head.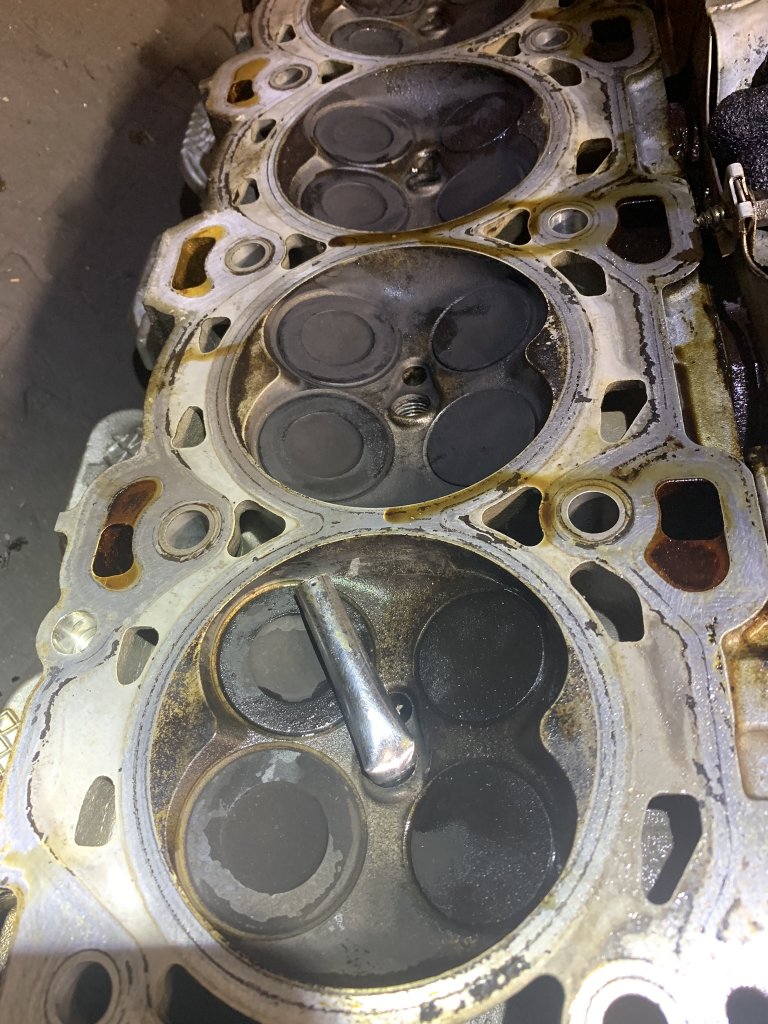 3rd mistake: Compression test after timing job. Do a compression test before doing a timing job. I discovered after doing the timing job (and one head), it's still not starting. I discovered valves on bank 1 were bent. Replaced valves, timing, head gaskets, put back together and she fired up and drove great!
4th mistake: Replaced starter in vain. When the engine does not crank or turn over, don't assume it's the starter or the 400amp fuse, it could be the engine mechanically seized.
5th mistake: Seized Engine. Don't run sea foam or related engine cleaner in engine, especially if it was poorly maintained by previous owners. These engines have very small passageways, orifices, and hydraulically reliant mechanisms (such as the timing chain tensioners and hydraulic tappets) that can easily get clogged. Running sea foam will dislodge crud and grime at a rate that would obstruct not just small passageways, but the oil pump intake pickup pipe. Poor oil management combined with the Sea Foam was the cause of my engine locking up. I built a special tool to break it free as shown. Had to get a replacement crankshaft.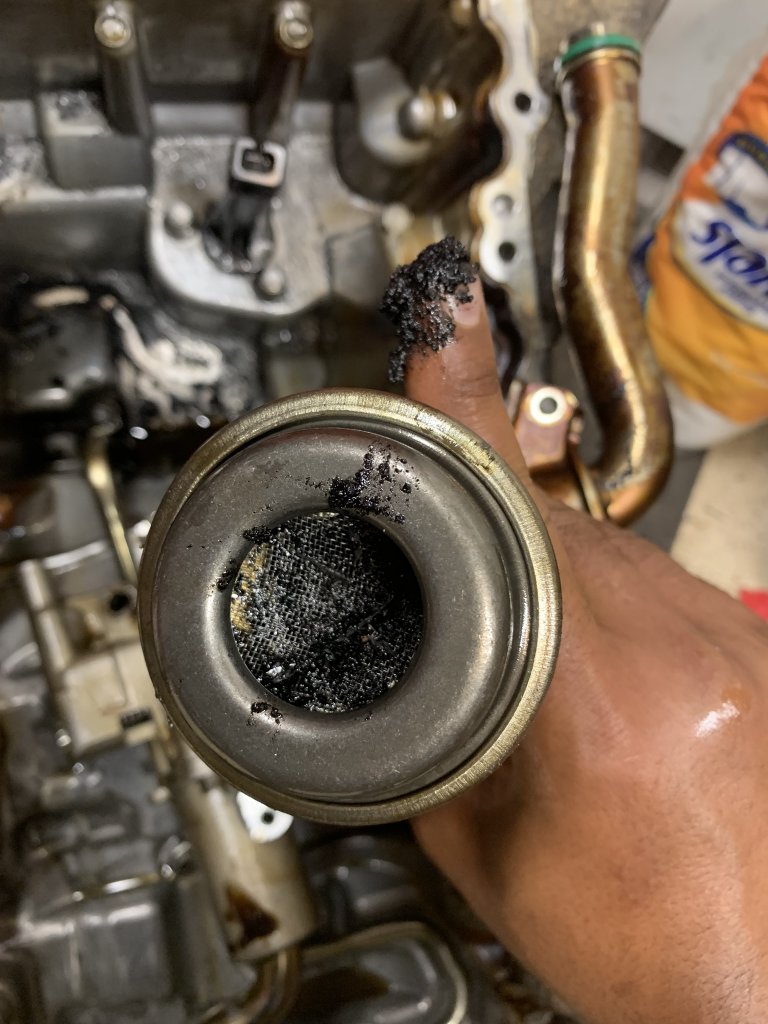 6th mistake: Broke Oil Pump. The oil pump on this engine is designed to last the life of the vehicle; however, be sure to triple-check the oil pump crank screw does not come lose during the process of rebuilding the lower end of the engine. Over time and the lack of lock-tight to the screw, it came lose, pressed against the oil pan housing and cracked the oil pump in half. After losing complete oil pressure (and these engine don't have oil pressure gauge), engine locked up again. Fortunately, I just needed to replace the head on Bank 1.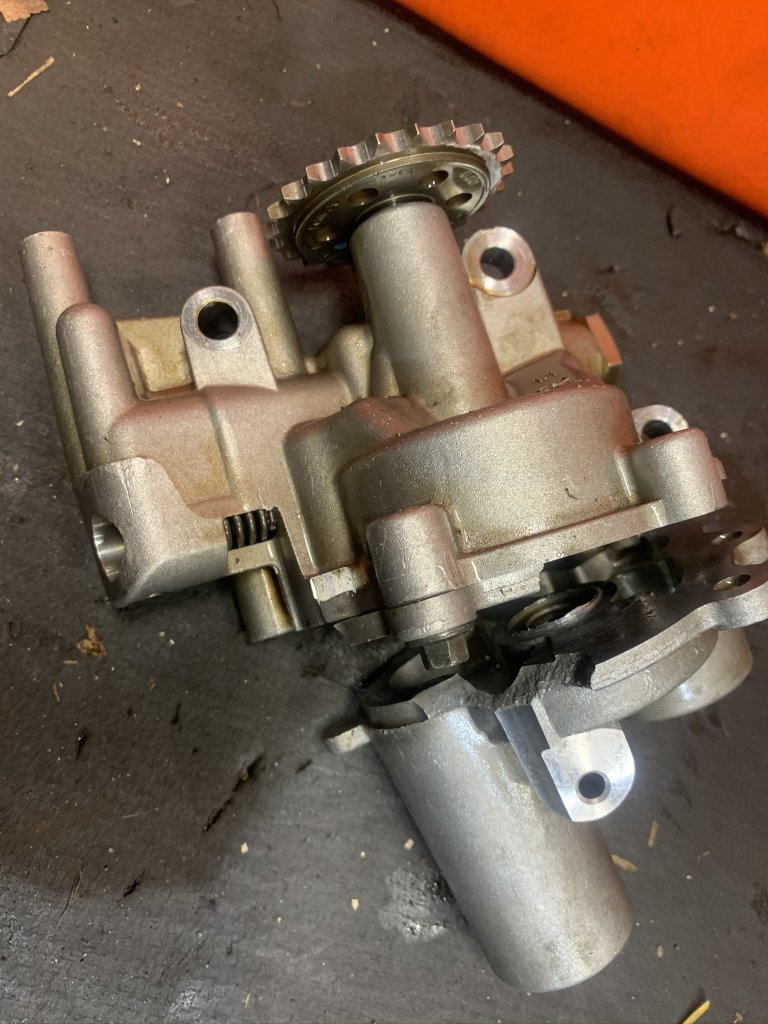 7th mistake: Bent flywheel. When installing the lower engine into transmission housing, take your time and ensure the torque converter lines up well and the four screws go in easily. I bent my flywheel and had to remove engine again.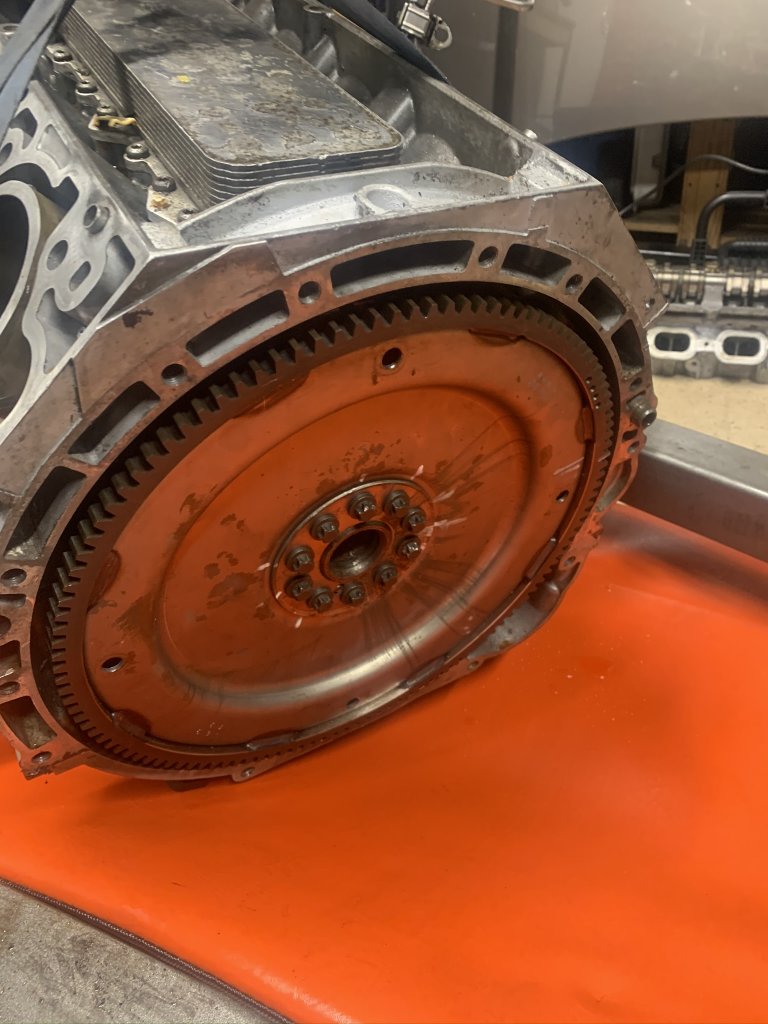 8th mistake: Damaged engine block. When installing the head on bank 1, be careful not to get the heat shield wedged between the block and head. The heat shield is quite flimsy and can easily get lodged between and cause indentation, and of coarse a leak. I was able to fill the gap with liquid metal and sand it down.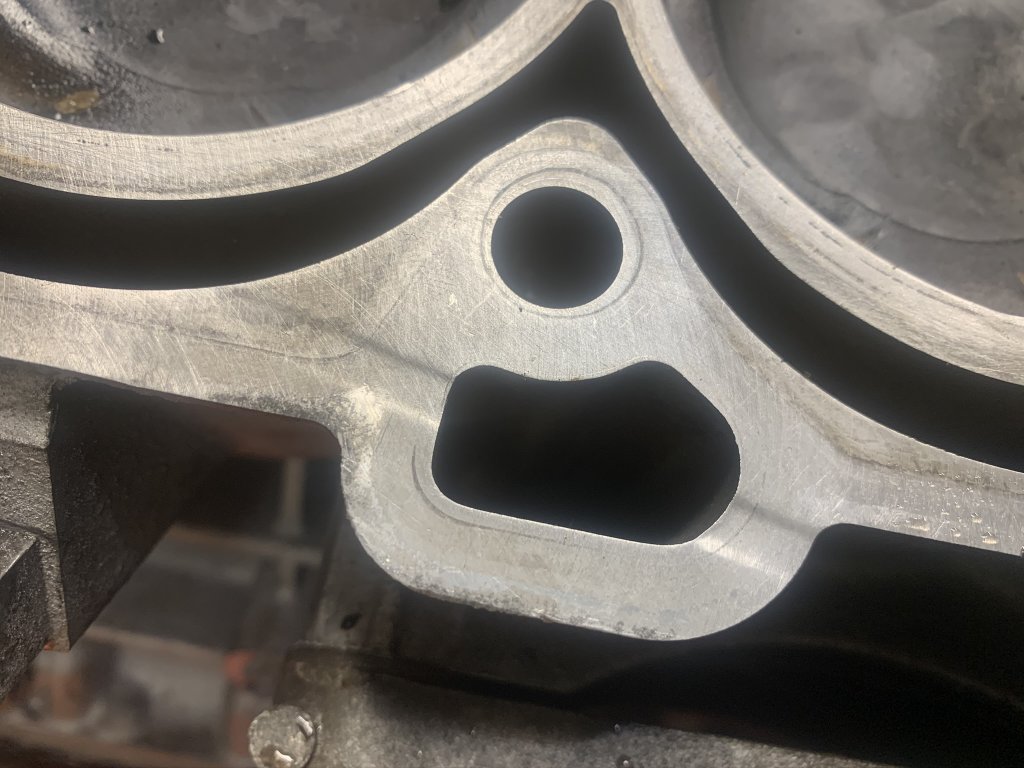 Other lessons learned: Don't use cheap oil filters from ebay as they collapse on themselves. Change oil more frequently than suggested by manufacturer. Patience is a virtue. I would post more pics but am limited to 5.
I'm pleased to say the engine purrs like new the past 8K miles since being rebuilt, now approaching 170 on odometer.