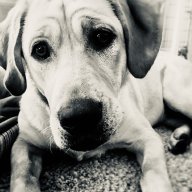 Joined

Mar 19, 2019
Posts

902
Reaction score

467
Location
You raise some good points about there being no misfires (though it seems like you might have had a couple in that last post). Could be that the leak is small enough not to cause much by way of drivability issues, but still letting pressure escape when setting long enough. But you would think the leak would get worse with high pressure with engine running and you'd see some kind of fuel trim issue.

If fuel rail pressure is the problem is the check valve in the hpfp, which would also explain why there is no misfire or other problem when driving.

As for hydrolock, I don't think you need to worry about that yet. If you had that bad of a leak, I think you would be completely flooding the cylinder and have a massive misfire problem and fuel odor - likely both in the engine bay and the tailpipe.

One other thought - check your purge valve with the engine off and make sure it's closed. I think its sufficient to just pull the end of the line off the throttle body and blow into it with your mouth. It should be closed tight. Also - check the air filters to make sure they are clean if you haven't already.

This thread is getting long enough that I'm forgetting what has been checked, but you could still be dealing with something like a bad plug (or plugs) or intermittent problem with a coil, and I don't think we can conclusively rule out the ECT sensors or even the MAFs without more logging of values - the sensors could be failing intermittently. Since injectors are a pain (and fairly expensive), I think I would probably do the following:

(1) Each morning for maybe a week or so, before starting but ignition on, log the fuel rail pressure and coolant temp sensors and then note whether the cranking was long or short.
(2) If that doesn't give you any clues, replace the plugs (assuming you didn't just do this recently). If you do this, you might consider doing it after letting it set for a few hours or overnight, and putting a borescope down into the plug holes to see if any of the cylinders appear to be more "wet" than others. Just be very careful not to drop anything down in there (i.e., make sure your borescope doesn't have any loose lenses or other parts that might come off).
(3) Replace the fuel rail pressure sensor (I understand this is pretty easy, and they do go bad).
(4) If all else fails - consider the fuel injectors or hpfps. Honestly not sure which I'd try first. Could also be throttle body - easier to change out, but might be more expensive to buy.