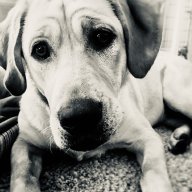 Joined

Mar 19, 2019
Posts

814
Reaction score

411
Location
There is no part number that I know of. LR doesn't sell just the isolator. They want to sell the whole snout.
The snout is just the front part of the sc with the pulley front drive shaft and drive shaft housing. It bolts onto the body of the sc (and is sealed with RTV). The throttle body is actually connected to part of the snout. The isolator is just a small plastic coupler that connects the drive shaft in the snout to the drive shaft in the body.
This looks like the part I bought:
https://superchargersonline.com/product/eaton-supercharger-isolator-coupling-ls9-lsa-engine-09-14/
. But I didn't buy it from them and I don't have my part number, so I can't confirm fitment for you. Not sure if eaton made different sizes or not.