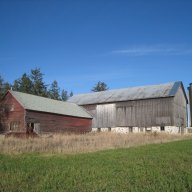 Joined

Dec 18, 2013
Posts

281
Reaction score

92
Awesome, THANKS to you both!!!
Great photo, thanks for the extra work!!
I did not think to press on BOTH sides of that connector. Hopefully it works!
My opinion is that they design these things on purpose to make sure that only dealerships ever work on these vehicles.
From memory, this is now the 4th or 5th different electrical connector design just on this project, and I know there is at least one more connector yet to go...
And, really??, you couldn't add even one inch of slack in the wiring harness, or make it an in-line connector that can actually be reached - really?
Serious sleuthing on the SC.
I can confirm that the coupler I purchased from SCOL is the Eaton-361506.
I found a SCOL YouTube talking about authentic vs counterfit couplers. That website said the fit should be tight. They showed the install in the video and it was snug but still done by hand with no additional "coaxing".
HA! I found that Jag forum as well, late last night, but did not scroll down far enough! It was late...
27Nm is clear and I also find this: "The application of the sealant must be 1mm diameter. "
https://www.jaguarforums.com/forum/xf-xfr-x250-44/supercharger-coupler-isolator-diy-179095/
I will order up the Permatex Ultra Black (oil resistant).
And the oil volume is 151mL. Do Not Overfill!
Just for reference, there ain't no way on God's Green Earth that the SC was coming off without an engine hoist. It worked great!
I am making a video of the project. Hopefully I can post it shortly after I am done. It is going to be another very long beast...