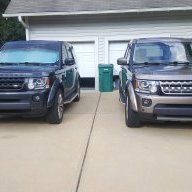 Joined

Dec 8, 2018
Posts

583
Reaction score

265
Location
As I continue to refresh my truck, I'll keep posting in the hopes that it helps someone else.
I received my gap tool and have been playing with a couple of the tool's capabilities. Simplistically, for this thread, the code reading function.
I had six DTCs: P2187 and P2189 related to a lean condition at idle, two relater to "loss of communication with transfer case control module" (I have the single-speed transfer case), a high signal related to hvac controls, and loss of communication with the headlamp control module.
I tried to find any information on the lean condition and ran across the attached PDF. Based on the information that it contained, I ordered a PCV kit and breather hose off of ebay. I also ordered the intercooler gasket, but it was unneeded.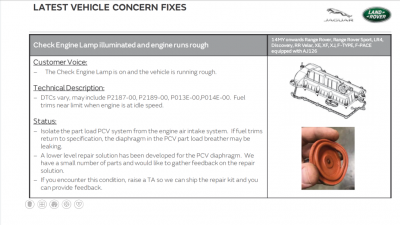 I did not take pictures during the install, but attached are pics post install.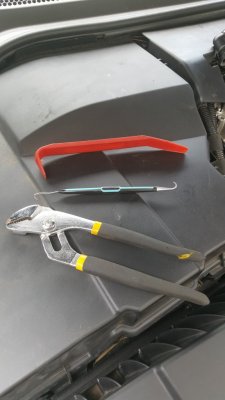 Tools:
-Trim removal tool or similar plastic pry tool
- channel locks
- dental pick
- pliers to bend dental pick into a half loop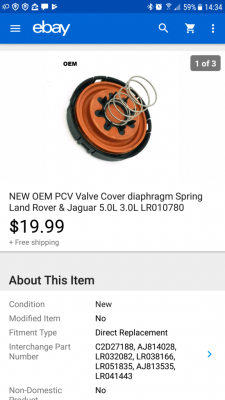 Parts:
-LR062601, breather tube (might as well replace it)
- PCV cover, diaphragm, and spring
First, remove the engine cover. The PCV valve is located on the passenger-side valve cover, towards the firewall (look for orange color).
Next, remove the breather hose. One end attached above the throttle body, and the other attached to the pcv valve. You can remove the end above the throttle body with your hand. Find the grooved portion of the clip, squeeze while pulling the hose out of the fitting-- easy.