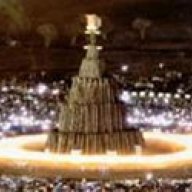 Joined

Nov 22, 2011
Posts

1,255
Reaction score

1,098
Location
The D4 is SOOO good at most things you can throw at it nobody needs to cut, grind, lift,, fit spacers or any major mods.
Don't spoil a great vehicle!!
By far the best option is to leave as much alone as possible & simply fit the best 18" wheels you can buy. That's the U.K. made Compomotive. They are about the most expensive wheel option, but are the strongest, best-made wheel
available in my opinion. No mods are required to fit them with BFG A/T KO2's in 265/60 X 18's . If you go up one size to 265/65 you cannot fit a fully-inflated spare in the standard mount & some D4's experience some rubbing.
I've found the 265/60 is brilliant on rocky, rutted tracks with excellent sidewall protection even when aired-down. I've not
been in a situation yet where I wished I'd gone for the slightly taller sidewall on the "65".
The KO 2's in my opinion are the best available A/T for our flinty, rocky tracks in central Australia like The Flinders Ranges, which are infamous for sidewall punctures & can be hundreds of kms from getting a tire replaced. They are much more popular here than Cooper's & any of the Asian brands.
I've driven around Moab , but not in a D4. But with what I've seen there I reckon I'd go for KO 2's if I lived there.
I say this as a Compomotive owner, but one of the options, the Italian made ones IIRC, do have a higher load rating than the Compos.
My wife agrees with your other comments, but the sawzall has to eat...